Hair Protection Tips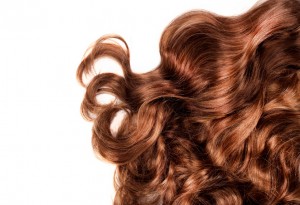 The most important factors that determine the quality of your hair are the genes which you inherit from your parents. We all know how to maintain our hair on a normal day to day basis. But when you experience something unusual about your hair like hair loss, then you need to read this tips in order to prevent further damage.
Select the right shampoo and conditioner for your hair
Before running to the store to purchase products for your hair, it is advisable to know the kind of hair you have.  For example, if you have dry hair, you should then buy a shampoo brand specifically made for dry hair. It is also important to check the ingredients which are found in the product you are about to purchase. Avoid brands which have lots of additives and alcohol. Look for products which contain Dimethicone and guar hydroxypropyltrimonium chloride as this will make your hair soft and shiny.
Avoid excessive use of hair products
Excessive use of hair products can damage the hair strands. This may cause your hair to fall out. It is advisable to skip a day or two in a week in order to give your hair some breathing space. It is also good to stick to a particular brand.
Avoid using excessive heat on your hair
Using excessive heat leaves your hair in a weak state. You could use curling tones which don't need to be heated as opposed to using to using equipment that must be heated. If you must use the equipment, you could set the machines to a cooler setting.
Plan for healthy eating
It is advisable to have a planned healthy lifestyle. You could do so by eating healthy food and exercising regularly. Avoid eating fast foods and using ingredients which are not necessary in the food. Consuming sugary foods and alcohol could lead to diseases which may affect your body health and eventually affecting the hair.
Don't follow the latest trends without research
When planning to change your hair style to the latest trend, make sure you research properly what is required and the hair type that best suits the new style. Wearing tight hairstyles such as braids and dreadlocks could also affect your hair. These tight hair styles weaken the hair strains over some time. Eventually this leads to hair loss.
Massage your scalp regularly
It is advisable to give your hair a deep conditioning treatment at least once a week. Doing so increases the strength of the hair and also prevents dryness. When using the right hair conditioner, your hair will get the required nutrients for good hair growth.